---
Dear Friends,
Melkam Gena! Two days ago, our Orthodox sisters and brothers from Ethiopia and throughout the world celebrated the birth of our Lord. On January 6, many Christians also celebrated Epiphany, which commemorates the Magi's visit to the Christ child and, thus, the revelation of the incarnate God to Gentiles. This week, Wubshet Teklewold Senbe in Ethiopia considers how Christ changes lives.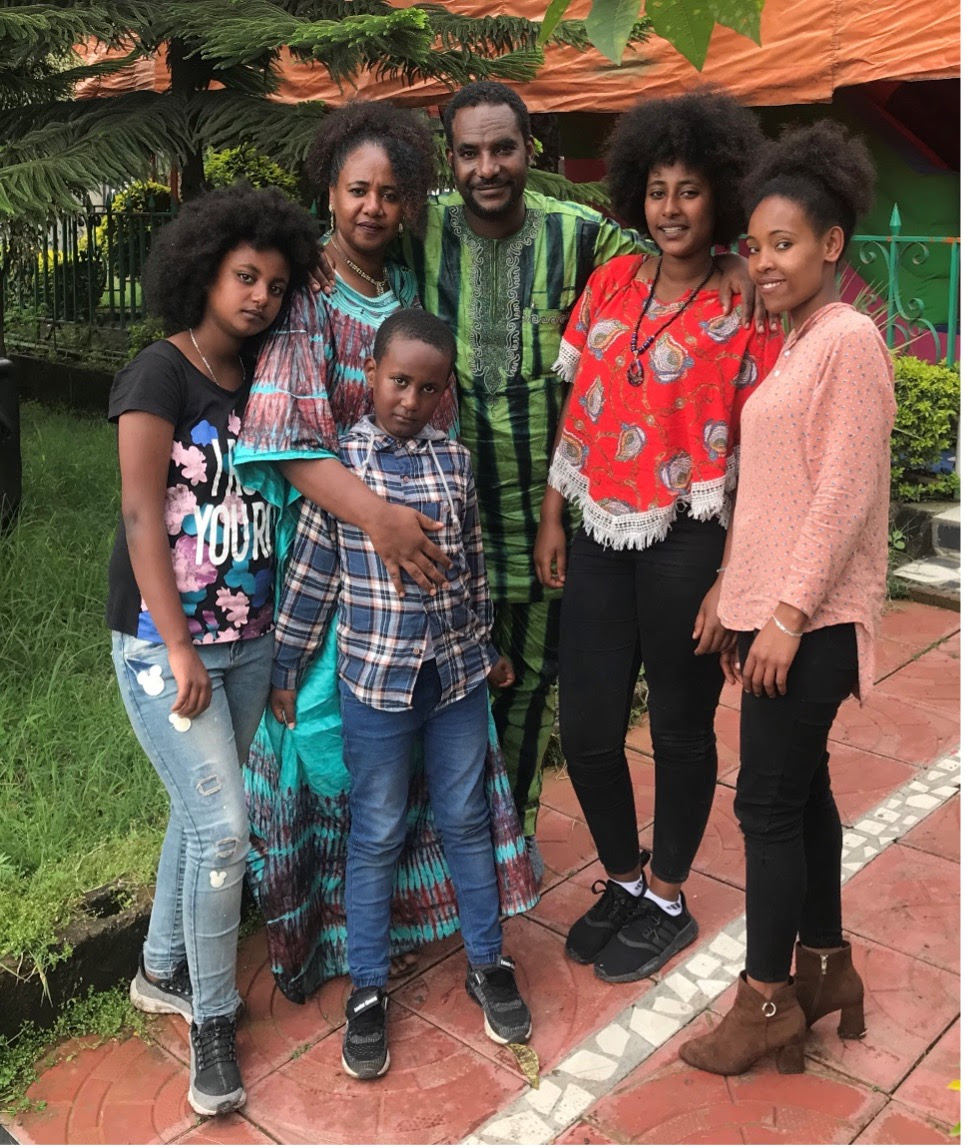 The second most populous African country, Ethiopia is home to nearly 118 million people. According to 2012 data from Britannica, approximately 63% of Ethiopians are Christians (43% Orthodox, 19% Protestant, 1% Catholic) and 34% are Muslims. This year, Christmas was celebrated nationally in Lalibela, a pilgrimage destination known as Ethiopia's Jerusalem and a UNESCO World Heritage Site known for its medieval churches hewn from rock. Lalibela, which lies in Amhara near the Tigray border, has been captured by the Tigray People's Liberation Front (TPLF) and recaptured by Ethiopian government troops twice since August 2021. The ongoing war between Tigray regional leaders and the federal government has left tens of thousands dead, millions displaced, and many more traumatized by rape and threatened by famine. Pray for peace, protection, and provision in Ethiopia – for the sun of righteousness to rise, with healing in its wings (Malachi 4:2).
Wubshet is pursuing a PhD in Missions (Islamic Studies) from Africa International University (a client of the Vital SustainAbility Initiative) in Kenya. His dissertation investigates the influence of political Islam on contemporary Ethiopia and interfaith relations. Raised in a devout Muslim family in a Muslim-majority region of Ethiopia, Wubshet came to the Lord 25 years ago, and has since planted and pastored multiple churches in areas where Christians remain a minority. Through his research, Wubshet seeks to foster peaceful coexistence, religious tolerance, and neighborly understanding and cooperation between Christians and Muslims.
 
While completing his PhD, Wubshet serves as Head of Muslim Outreach for the Ethiopian Kale Heywet (Word of Life) Church, an Evangelical denomination with 11 million members worldwide. He has also served for over a decade as the denomination's Director of Training and Outreach. In addition, Wubshet teaches at Evangelical Theological College (a client of the Vital SustainAbility Initiative) in Addis Ababa. Wubshet and his wife Adanech Tuke have three daughters – Tseganesh (23), Beimnet (19), and Rediet (16) – and a nine-year-old son, Natnael.
 
Wubshet shares the following devotional and prayer requests:
Dear SL Family,

I'm Wubshet Teklewold Senbe from Ethiopia. I come from the eastern part Ethiopia, which is a Muslim-majority area with a very small percentage of Christians.

I was born into a Muslim family and grew up in a Muslim community. I received Jesus as my personal Savior in August 1995. I left my hometown and family for 10 years because of persecution following my conversion. After those painful years, my parents, siblings, and relatives have come to faith in Christ. Praise the Lord!

I lead the Muslim Outreach Program of the Ethiopian Kale Heywet Church, one of the biggest Evangelical denominations, with 11 million members and over 10 thousand local churches. The ministry has led thousands of Muslims to Christ and planted hundreds of churches in radical Muslim-dominated areas. Since 2000, I have lectured part-time at different Bible colleges and theological schools.

The past couple of years have been challenging for Ethiopia. There were ethnic clashes, death, starvation, and locust swarms. In addition to the social and economic crisis, the COVID-19 pandemic brought complications and high inflation.

In November 2020, war broke out in the northern part of the country between the federal government and a Tigray regional state. The war is still going on, causing deaths of thousands of people, displacement, and destruction.

Christmas in Ethiopia

Christmas in Ethiopia is called "Gena" and is celebrated on January 7, as in many Orthodox churches around the world. As the months of the Ethiopian calendar are different, Gena is on the 29th day of the month of Tahsas. The Ethiopian Orthodox Church considers January 7 to be the day of Jesus' birth. Therefore, that is the day for major religious activity in Ethiopia.

Gena is a strictly religious occasion with its own unique traditions. The giving of gifts is not central. Rather, the focus is on rituals and ceremonies. The main ceremonial activities take place in and around Ethiopian Orthodox churches, with locals taking part in processions and special services.

A game called "Yegena Chewata" or "Qillee" in Oromiya is played at Ethiopian Christmas. One Ethiopian legend claims that when the shepherds of the Christmas story heard about the birth of Jesus, they celebrated the news with a spontaneous game, which resembles hockey or "rur," using their wooden staffs. Mainly boys and young men, under the instruction of elderly men, play this game with curved wooden sticks and a ball.
Wonderfully Changed

When Jesus came, as a baby in the manger, he changed everything. God had promised that He would send a Messiah, a Savior who would take away our sin. And now that Messiah has been born. This one event changed everything, bringing light into the darkness.

The whole purpose of God in sending His Son to be born in a manger was so that He would grow up and take our sin's punishment on the cross. We understand that every Christmas is really all about worshipping Jesus, but not everyone knows that. Let us see what the following people did when Jesus was born.

Mary

Luke 1:26-38 gives us a wonderful account of the calling of Mary and her humble obedience in taking care of Jesus, sacrificing for Him, and staying committed even until death. Mary is characterized by her courage and confidence in God. Like Mary, we also need to give our lives for Jesus, submit to His mission, and remain confident in His promises.

King Herod

King Herod didn't like that God had sent His Promised One (Matt. 2:1-12). He was angry and refused to see anyone else as King. Like Herod, some people get very upset when they are told that Jesus is the real reason for Christmas, salvation, and eternal life. Indeed, Jesus Christ is the King of Kings!

There are still people today who don't like that Christmas is about Jesus. They get angry when we tell them about Jesus or when His name is brought up. They want Christmas to be about all the other stuff, but not Jesus.

The Scribes and Religious Leaders

The scribes and religious leaders knew all about God's Promised One, but they didn't seem to care at all. They didn't worship Him or even go to see the One who had been promised long ago. They had made up their minds that this baby wasn't going to change their lives.

Like the scribes, some people act like Jesus has nothing to do with Christmas. There are still people today who aren't going to let Jesus change their lives. They're going to keep doing what they have always done. They're going to keep celebrating Christmas just like they always have, and nothing or no one is going to change that.

The Magi

The Magi had come from far away. They had been looking and waiting for this important event for a long time. When they came to God's Promised One, they gave gifts and worshiped Him. Their lives would never be the same. Like the Magi, some people are wonderfully changed when they understand that Jesus is the real reason for Christmas.

This is what's so wonderful about Christmas. Each of our lives can be different. When we understand and accept that the reason God sent Jesus was to die for our sin and be our friend forever, then we can worship Him too. We can be like the Magi every Christmas and every day of our lives.

Prayer Requests

(1) The war is still going on in the northern part of the country, causing displacement, hunger, loss, and destruction. Please pray for God's intervention.

(2) I plan to start my dissertation writing after my defense in January. I have already completed my coursework. Please pray for strength and wisdom.

(3) Please pray for my health. Sometimes, I suffer from back pain.

My family and I are grateful for your prayers, support, and encouragement. May God bless you richly.

Wubshet Teklewold Senbe