---
Dear Friends,
This past week, thousands of protesters in hundreds of cities across the United States and worldwide have joined in anti-racism solidarity demonstrations, following widespread circulation of graphic video footage showing George Floyd's death.
In the Body of Christ, when "one member suffers, all suffer together" (1 Cor. 12:26). We are grateful for every message we have received from members of the ScholarLeaders fellowship around the world, asking how to pray for those of us in the United States during this painful time. We give thanks for our weekly opportunities to intercede as a global prayer community.
This week, we share these special prayer requests for racial justice, peace, and reconciliation in the US and throughout the world. Thank you for praying with us and for us.
1) Pray for Openness, Wisdom, and Healing
ScholarLeaders' racially, ethnically, culturally, and geographically diverse staff understands that racism affects our lives in different ways. Our work – of enabling and encouraging Christian theological leaders from the Majority World for the Global Church – requires perseverance in the arduous tasks of listening and learning. Pray for us, that we might receive grace from God to approach all our work with humility and love.
As national and global focus on racial issues has opened new avenues of conversation, we need the Spirit's guidance and empowerment to respond in ways that honor Christ and bless our neighbors. Pray for wisdom for all of us in the ScholarLeaders fellowship. Pray for us to seek opportunities to love and serve the disempowered, marginalized, and oppressed in Jesus' name.

Pray especially for healing, protection, and deep encouragement for those in the ScholarLeaders community who face racial discrimination. Pray that those of us who do not face racial prejudice will resolve and continue to care for, learn from, and stand with those who do.

2) Pray for the Dismantling of Systemic Racism
The US has a complicated history of systemic racism and injustice that has included genocide, slavery, and segregation – and that continues in the inequalities faced by communities of color today. Racism, tribalism, and ethnic violence continue to wreak havoc worldwide. Pray for Christian leaders in our troubled contexts to understand, challenge, and dismantle social, economic, and political structures that perpetuate injustice. Pray for courage, commitment, and vision that looks beyond current realities to the victorious Christ.

3) Pray for Repentance of Unconscious Racism
As Christians, we actively resist unconscious racist mindsets in our culture, and in many cultures globally, that marginalize and dehumanize others, against the inherent dignity and worth of all persons, each one fearfully and wonderfully made in God's image. Pray for the Spirit to search our hearts, make us aware of the ways we sin against one another, and lead us to repentance. Pray that God would set us free from any unconscious racist attitudes and assumptions.

Pray that the Church in our contexts might shine as a bright light to expose injustice and focus clearly on the hope we have in Christ. Pray that we might be salt that brings out the best in our communities while preserving against the decay of complacency and callousness.

4) Pray for the Church's Work for Racial Justice, Peace, and Reconciliation 
Anticipating the day when a multitude from every nation, tribe, people, and language will worship the Lamb, we pray for and work toward greater justice, carrying out the ministry of reconciliation given to us by Christ, who has reconciled us to God. Pray for us to persist in this work, with the assurance that God has already accomplished it in Christ.

Pray for those in the ScholarLeaders fellowship who focus on peacemaking and reconciliation in their research, teaching, and ministries. Through LeaderStudies, we currently support several scholars who provide theological leadership for the Church on these topics. Some examples:
Daniel Dama from Benin (Fuller Theological Seminary) delves into Christian and Muslim Fulbe folk songs to develop models for peacebuilding in West Africa. Emmanuel Ndikumana from Burundi (Oxford Centre for Mission Studies) is working out the dynamics of justice and forgiveness in his home country.
Kesolenuo Suokhrie from Nagaland (University of Durham) explores inclusivity in the Hebrew Bible to propose a biblical case against ethnic violence and racism. Matthias Gergan from Northern India (Asbury Theological Seminary) seeks to equip the South Asian Himalayan Church to address social unrest triggered by rapid demographic shifts and cultural changes.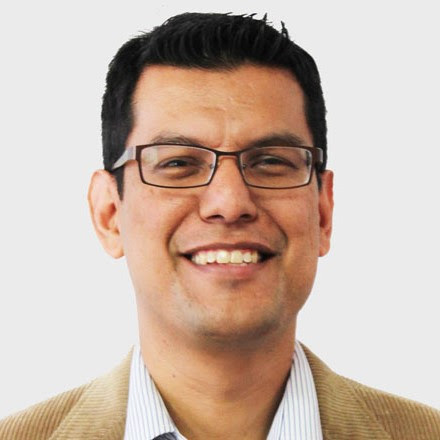 Elias Ghazal from Lebanon (Lancaster University) focuses on the political use of religious violence in order to advance sustainable peacebuilding alternatives in the Middle East. Sara Amestegui-Deik from Bolivia (Bristol Baptist College, Univeristy of Aberdeen) investigates the transformational possibilities of Christian eschatology for the Israeli-Palestinian conflict. Gerardo Corpeño from El Salvador (Wheaton College Graduate School) reflects on the implications of Christ's cross for reconciliation in a violent society.

Pray that all of us might embrace our callings as peacemakers in our own contexts. Pray that, as we work together toward justice and reconciliation, we might be blessed to see God at work in us, through us, and all around us.