---
Dear Friends,
Amid the continued uncertainty of the ongoing pandemic, we join the worldwide Body of Christ in hopeful joy to celebrate Emmanuel, our God who is with us. In this Advent season, Christian leaders from around the world will offer a Scripture meditation and share about Christmas customs in their homelands. We hope their devotionals and stories will encourage you as we celebrate the Lord's first coming and anticipate his next.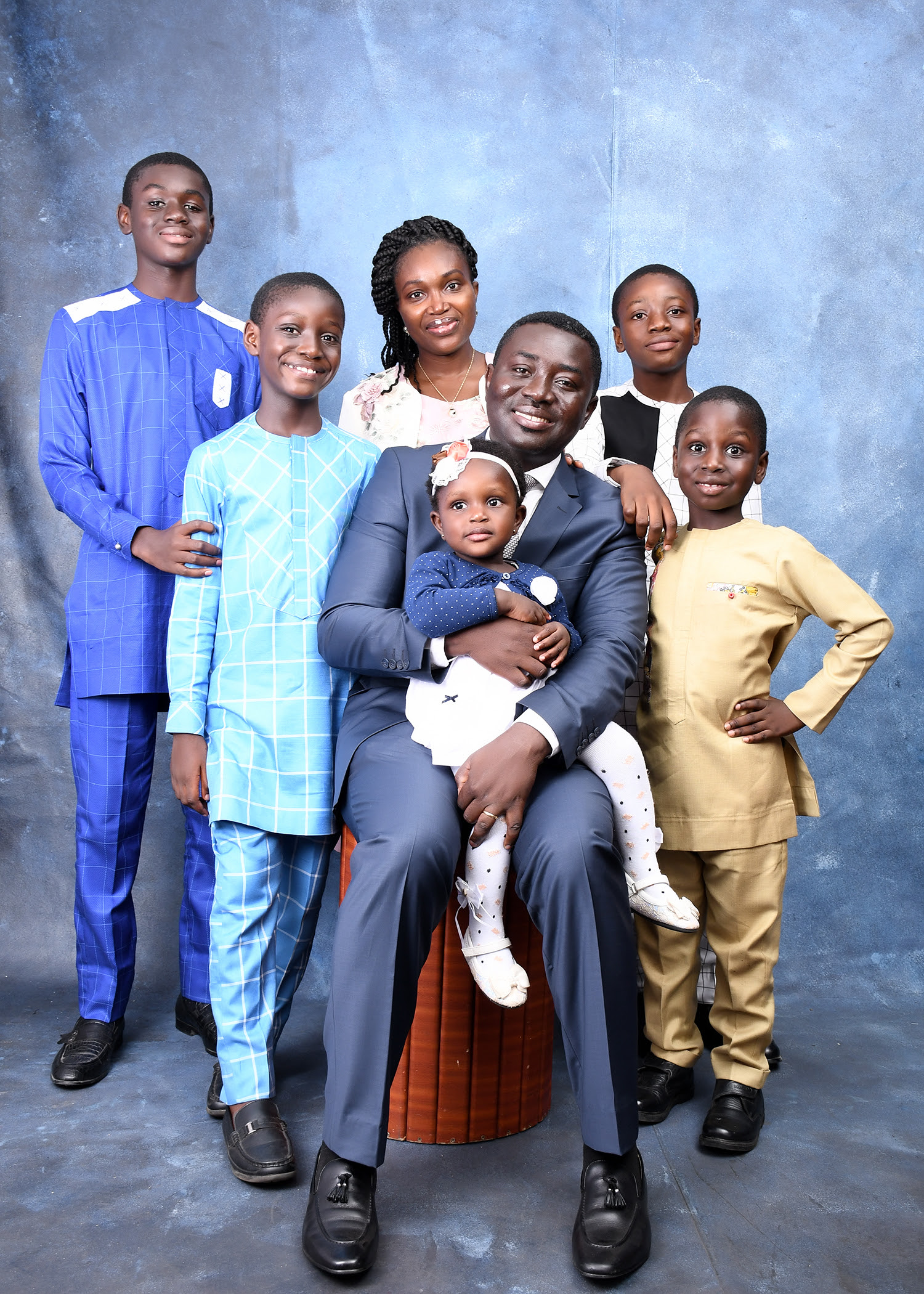 This week, David Hayfron in Ghana reminds us that Jesus is the cause of great joy to all people. 
Located along the Gulf of Guinea in West Africa, Ghana is home to an estimated 31 million people. According to a 2010 census, 71% of Ghanaians are Christians, 18% are Muslims, 5% practice traditional religions, and 5% do not affiliate with any religion. Ghana was one of the first African countries to throw off the yoke of European colonialism, gaining independence in 1957. Known for its rich mineral reserves, Ghana has diverse geography, ranging from tropical rainforests to grassy savannahs. 
David is pursuing a PhD in Intercultural Studies at Fuller Theological Seminary. His research examines herbal healing in Ghana and its missiological impact, especially in relation to faith healing practices. David and his wife Sheila have five children: David Ato (14), El-Yadah (13), Elliot Corey (10), Michael Ntumy (7), and Sheila Ewua Efua (2).
David shares the following devotional and prayer requests:
Christmas amid Lingering Uncertainties: Good News of Great Joy?
 
I was born and raised in Ghana, where Christmas is met with resounding celebrations and wishes of glad tidings to all within the community, irrespective of ethnic group or even religious affiliation. When we were growing up, we enjoyed Christmas because of the festive foods and new clothing. Churches in Ghana, especially those belonging to the Pentecostal and neo-Pentecostal fraternity, would also organize various church activities – conventions, retreats, and parties. There would be so much food and lots of fun. Christmas holidays are the best times in Ghana!
 
As we know, the COVID-19 pandemic has affected the entire globe. Limited public events and mask mandates remind us that we are not in normal times. Travel restrictions have had a huge economic impact globally. In a world that had already been suffering greatly due to terrorism, religious fundamentalism, debates around sexual orientation and human identity, political instabilities, and other issues, the various COVID-19 waves that have killed many people and maimed many families continue to increase global uncertainties. How might we celebrate a season of joy amid increasing uncertainty?
 
The First Christmas: A Season of Great Uncertainty
 
The Palestine region in Christ's time was plagued with overcrowding, disease, famine, political unrest, and social disharmony. The romanization of Palestine, which began in the first century BCE, had led to rapid urbanization and population explosions. As proven in epidemiology, such sharp rises in population density could potentially increase the spread of diseases. Many diseases of that time had no cure. The sick also had to pay huge sums of money to doctors before they could access medical care.
 
Closely associated with population explosion is the problem of food shortages, which could also lead to a myriad of deficiency diseases. Although the land of Israel was very fertile and could potentially support a dense population, scarce rainfall and other sociopolitical factors still caused famine from time to time. Scholars have noted the widespread poverty and food shortages in Palestine during Jesus' ministry.
 
Politically, the method of "indirect rule" — where Jews were made rulers over their own people on behalf of Rome — increased social insecurity and mistrust, leading to the formation of many sects. Roman domination likely also affected the Jews psychologically, leading to increased states of insecurity, anxiety, and depression. I imagine that fear of attacks and reprisals by Jewish zealots also precipitated anxiety in both Roman officials and aristocratic Jews. The whole society was thus in a state of sociopolitical unrest, economic hardship, and health difficulties. It was amid these challenges that Jesus the Savior was born to cause joy for all people!
 
The Announcement: Great Joy to All People
 
But the angel said to them, "Do not be afraid. I bring you good news that will cause great joy for all the people. Today in the town of David a Savior has been born to you; he is the Messiah, the Lord." 
– Luke 2:10-11 (NIV)
 
Jesus' birth would cause great joy for all people. His life and ministry indeed brought healing and restoration to the sick, impoverished, and broken (Matthew 8; Mark 5; Luke 17:11-19; John 9). He created paths to peace and reconciliation where there had been social disharmony (Luke 23:12; John 4). He stood against social and gender discrimination (John 8:2-11). In the past two millennia, Jesus Christ has been the greatest factor in human development — the best examples of socioeconomic development and human civility have stemmed from Christian principles. Jesus continues to cause great joy to all nations.
 
In this season, may Christ's anointing cause healing and restoration to the sick. May the authority of our Lord cause sociopolitical and economic recovery for you, your family, and your nation. May the announcement of his birth break through the gloomy darkness over the world and cause joy unspeakable for all people. We can celebrate Christmas as a season of great joy despite the many setbacks, because Christ is the cause of joy unspeakable!
 
Prayer Requests
 
(1) Pray that God will cause a revival in Ghana, such that the values and principles of the Kingdom of God — truthfulness, faithfulness, hard work, moral discipline, hospitality — shall permeate every sphere of Ghanaian society, since over 70% of Ghanaians profess to be Christians.
 
(2) Pray for my family, that God would keep us in perfect peace in this season of studying and serving as missionaries.
 
David Hayfron